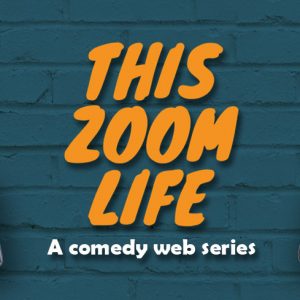 NEW WEB SERIES: This Zoom Life examines friendship in quarantine
Four ways to Support WIT on Small Business Saturday
An update on WIT's search for a permanent space
WIT proudly co-presents the debut of This Zoom Life—a new web series created by Erick Acuña, Stephanie Kozikowski, and Martin Steger. The huge ensemble cast includes WIT improvisers and alumni from as far off as Los Angeles and Sedona, Ariz.
This Zoom Life explores the absurdity that a group of friends encounter when Zoom becomes the main form of communication during the pandemic. How does this affect their personal, work, and romantic lives? Find out by catching the entire series on YouTube.
The cast features Annie Barry, Kalynn Chambers, Darnell Eaton, Keenan Gibson, Rosie Grant, Diego Hernandez, Tess Higgins, James Jelin, Richie Khanh, Stephanie Kozikowski, Elizabeth Leff, Béatrice Leydier, Max Makovetsky, Amanda Magnavita, Kelsey Peters, Cara Popecki, Krystal Ramseur, Morgan Smalley, Kristen Timko, and Karyn Wilson.
Published:
November 17, 2020