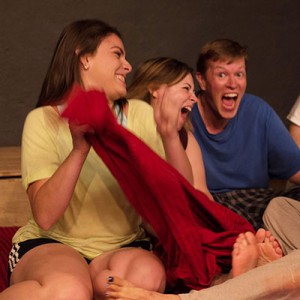 Improvapalooza 2015 now accepting submissions!
Share the love (and save!): Refer a new Level 1 student, get $25 off your next class
Work at WIT: Now accepting applications for administrator
The august August tradition returns!
WIT's 9th annual Improvapalooza – a celebration of improv experimentation and of WIT's community – will take stage August 20-22 & 27-29. All improvisers are welcome and encouraged to submit expermental show/s they are longing to do. So get your act/s together and SUBMIT! Check out the FAQ to learn more about Improvapalooza.
Submission deadline is Tuesday, July 21 at 11:59 pm.
"It was a week-long adventure that really blew away my expectations."

– Improvapalooza participant

- past Improvapalooza participant