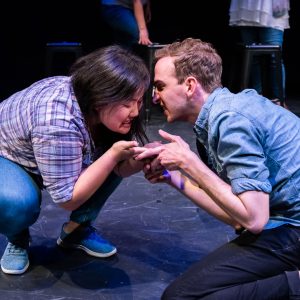 Farewell Love Onion, hello Uncle Gorgeous
In Lieu of Flowers Returns with Special Guests
Launchpad: Your guide to the creative shows in WIT's September run
WIT ensemble Love Onion will be reborn under the name Uncle Gorgeous. The new team will debut on the final night of the WIT Road Show on Sept. 22.
The team will add four new members: Tara Demmy, Tom Di Liberto, Olivia Martinez, and Kelsey Peters. Returning members include Joey Breems, Margaret Lee, Kristina Martinez, Jordana Mishory, and Vic Whitten.
Love Onion will have a farewell performance featuring alumni members on Monday, Sept. 23 at 8 PM at Source (before the District Improv Festival).
Published:
August 31, 2019