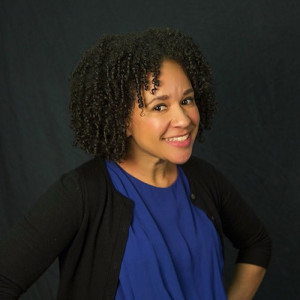 Tracey Ross
Washington Improv Theater
Cassie Barnum
Tim Harkin
Tracey Ross hails from Oakland, California, where she spent much of her childhood putting on variety shows with her older sister for sold out audiences (i.e. both parents sat in the living room).
Tracey is a graduate of the Washington Improv Theater's training program, and is currently a member of Richie and the indie troupe The Wonder Years. She has performed in WIT's Fighting Improv Smackdown Tournament, Improvapalooza, and Seasonal Disorder. Tracey has also performed in the Charm City Comedy Festival and has opened for the beloved improv duo ShawnMikael(s).
In her spare time, Tracey enjoys baking, re-watching the Golden Girls, and starting dance battles at parties. She is also a co-host of Talk Poverty Radio on the We Act Radio network.
Photo by Andrew Satter
Favorite snack
A family-sized bag of tortilla chips
Hidden talent
Can forge the signature of each member of The Beatles