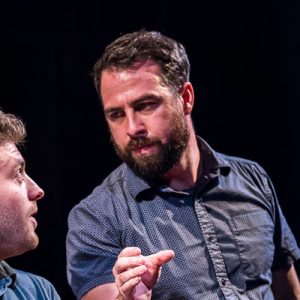 Tim Harkin
Washington Improv Theater
Tracey Ross
Margaret Lee
Tim started doing improv in the fall of 2013 when he enrolled in classes at WIT, at the time having been alive for not more than 30 years.
He currently performs on the ensemble team Love Onion and the indie team The Wonder Years. He is known to showcase his knowledge of movies, comics, and 16th century Scottish Highlands culture, despite having never been to Scotland or alive during that time period, having a birth certificate that says he was born in 1983.
The two question he gets most since he started doing improv are "what's improv like?" and "why are you always carrying that old Civil War-era photograph that looks a lot like you but can't be because it would make you centuries old?" to which he replies "it's fun" and "I don't know what you're talking about, just leave it alone."
Photo by Darian Glover
Personal Motto
If life gives you lemons throw a lemon party.
Favorite Snack
Teddy Grahams