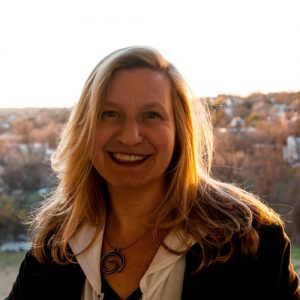 Sharon Klotz
Washington Improv Theater
Tara Giordano
Gabriel Alejandro
Sharon Klotz has been an exhibit designer and museum educator for more than two decades, with key roles at Discovery Place (Charlotte), The Tech Museum of Innovation (San Jose), Brooklyn Children's Museum, and currently with Smithsonian Institution as part of a team focused on invention and innovation.
Her museum work has also included strategic planning and organizational transformation for Royal Alberta Museum (Edmonton), Museum of Science (Boston), Madison Children's Museum, and others in the US and abroad.
Previously, Sharon served as lead science writer under a NASA grant to repackage videos from the International Space Station for classroom use an also served as a National Trainer, Master Instructor, and author for Kaplan Education, Inc. Her diverse experience also includes a stint on Wall Street as well as leadership and coaching roles for nonprofit Boards. Sharon holds a physics degree from MIT and a professional certification from BoardSource.
Sharon's improv experience started with ComedySportz in Raleigh, NC, where she performed regularly before moving to Charlotte to launch the city's first improv theater. Sharon has also founded/co-founded and performed with improv troupes in Atlanta and NYC – including short-form, long-form, and musical improv. Her improv training has included ComedySportz, TheatreSports, ImprovOlympic, Whole World Improv, and Centralia. She is a founding member of Applied Improvisation Network and has adapted concepts and exercises from improv to organizational innovation and collective ingenuity across many fields. She wants to bring more "yes, and…" into the world.
Favorite color
Tahitian blue
Favorite snack
Lorna Doone shortbread cookies