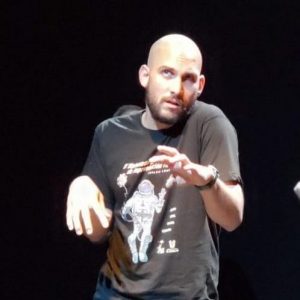 Gabriel Alejandro
Washington Improv Theater
Sharon Klotz
Renee Namakau Ombaba
A few years after graduating from Drama school - and failing to get famous by endlessly quoting movies and doing the bare minimum - Gabriel Alejandro decided to do what he does best: quit his job and move to another country.
He studied improv and clown in Colombia and is now able to quote movies and do the bare minimum in another accent.
He has performed and/or studied in Colombia, Puerto Rico, Greece, and Washington, DC, where he moved six months ago in search of the American dream: Drag Brunch.
Personal Motto
You gotta risk it to get the biscuit.