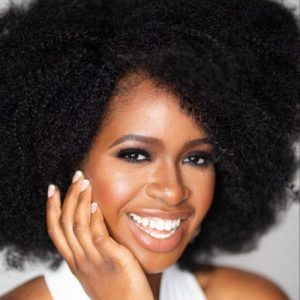 Renee Namakau Ombaba
Washington Improv Theater
Gabriel Alejandro
Alex Taliaferro
When Namakau started improv in 2018, she never imagined that another art form could match her love for music.
Namakau started improv in the Anacostia grant program in 2018. She's a member of the Feminine Experience 2020. Through her work with MBSYEP, she received the WIT scholarship to finish levels 3-5. She performs as a founding member with the indie teams Cute and Snobby and Earth, Wind & Tired. She hopes to continue acting and singing opera.
Namakau was raised in Mississippi where she earned both her Bachelor's of Music and Master's in Southern Studies. Born to Zambian and Kenyan parents in Lowell, MA, Namakau learned her love for music at an early age taking piano and eventually narrowing her focus on voice by high school. She sings opera and gives recitals in the DMV. Currently, she owns and operates the blog Black Women in Opera.
Hidden Talent
Beauty Pageants