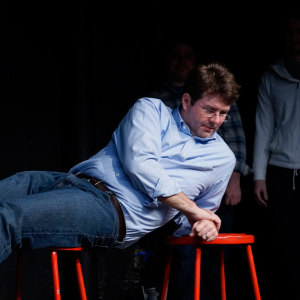 Sean Murphy
Washington Improv Theater
Dave Johnson
Pete Bergen
Sean Murphy has worked with Washington Improv Theater since 2002.
Sean is a graduate of the WIT training program, was a founding member of the longform improv ensemble JINX, and credits WIT for giving him the courage to embark on an acting career.
Sean's feature film debut came in November 2011, working with Clint Eastwood on his film, J.Edgar. He has had small roles on HBO's The Wire, Court TV's Missing Persons Unit, the Kennedy Center's production of Die Walkure, and the Coen Brothers' Burn After Reading. Sean also wrote and directed the upcoming independent television pilot, Consulting.