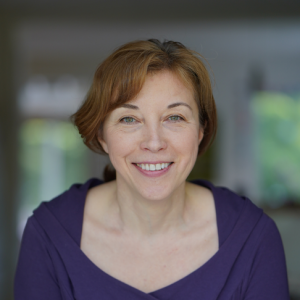 Oxana Holtmann
(she/her)
Washington Improv Theater
Aimee Imundo
Keenan Gibson
Oxana Holtmann is the Founder of SoulAtPlay Media, an online educational platform and community. SoulAtPlay provides programs in areas of psychology, spirituality, and creativity. It helps people bring intimacy, beauty, mystery, and depth to their life.
During her life journey, Oxana worked in several countries, translated at numerous conferences/workshops, and produced multi-media trainings for organizations in Africa, Latin America, and South Asia. Her video projects received Peer Awards from the Television & Video Association of Washington. She is an active member of the Conscious Leadership community and co-authored the Shake It Up workbook. Flash fiction, poetry, dreams, theater, and singing – all these bring meaning to Oxana's life. She owns her MA degree in Chinese Studies from the Institute of Asia and Africa of Moscow State University.
As a child, Oxana loved dancing, singing, and theater. Though most of her life she has been studying heady stuff, like languages and Jungian psychology, her passion for performance has never died. She was very happy to discover WIT and fell in love with it at first sight. She has been an enthusiastic and patient improv student since 2015 and joined the board so she could bring her organizational skills and international experience to her new improv home.
Favorite Historical Figure
Peter the Great
Favorite Animal
My dog, Lucky