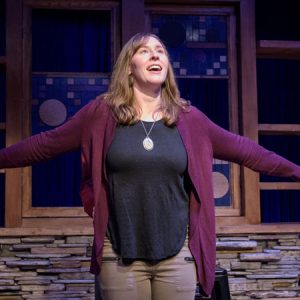 Lauren Boston
Washington Improv Theater
Joey Breems
Kevin Koeser
Lauren Boston spent a misguided childhood searching for the Fresh Prince. She eventually realized she's from the other, significantly less wealthy Bel Air, in Maryland.
Lauren completed the WIT curriculum in 2016, plays with indie team Company Blood Drive, and competed with FIST team The Way Back When. She's holding out hope she'll meet a fellow improviser and accept a marriage proposal with 'Yes, and.'
Personal sources of joy include Anne of Green Gables, prairie dogs, The Bachelor, Hallmark holiday movies, comedy writing, and national parks. Also, the peace of mind that comes when you finally realize you'll never run a marathon.
Favorite snack
Anything with hydrogenated oil
Childhood nickname
Pookie Lardy (self-given)