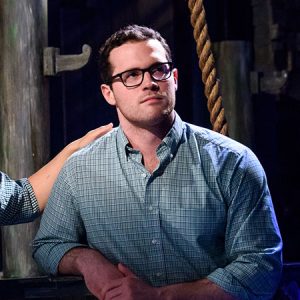 Kevin Mahoney
Washington Improv Theater
Molly Graham
Scott Long
Consultant by day. Improviser by night. Who is the real Kevin Mahoney?
Kevin began taking improv classes at the Little Theater of Alexandria in early 2015. Afterward, he focused on long form through classwork at the Unified Scene Theater in DC. He now practices with a cheeky group known as the Public School G's.
Kevin emigrated to DC from the obscure swamp village of Chesapeake, VA. Prior to this he graduated from William and Mary with a degree in Chinese and Finance; which he refers to as 'Chinance.' Kevin dreams to one day open the Mahoney School of Chinance.
Personal Motto
Time you enjoy wasting is not wasted time