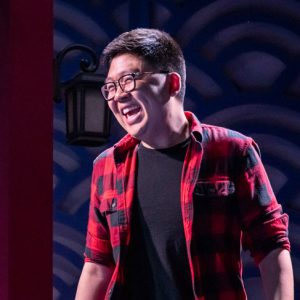 Kenny Park Yi
(he/him)
Washington Improv Theater
Nik Manohar
Lauren LaVare
Kenny is almost always uncomfortable, but his favorite place to be uncomfortable is in the middle of an improv scene.
Kenny began doing improv during his freshman year at NC State with the Comedic Improvisational Alliance (CIA). 
After graduating in 2016, he moved to DC and completed the WIT curriculum in 2018. His other hobbies include cheeseburgers, smizing, and gay.
FAVORITE ROBBED CONTESTANTS
Shangela and Takeuchi Miyu