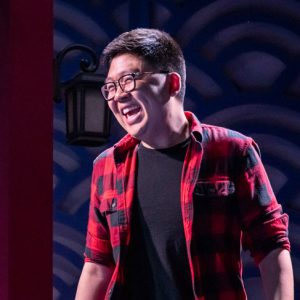 Kenny Park Yi
Washington Improv Theater
Nik Manohar
Lauren LaVare
Kenny is almost always uncomfortable, but his favorite place to be uncomfortable is in the middle of an improv scene.
Kenny began improvising during his freshman year with the Comedic Improvisational Alliance (CIA) at NC State. He will forever cherish his time with the world's best ragtag college improv troupe and loves them to infinity and beyond.
After graduating from NC State in 2016, Kenny moved to DC and completed the WIT curriculum in April 2018. He loves the WIT community to infinity and beyond.