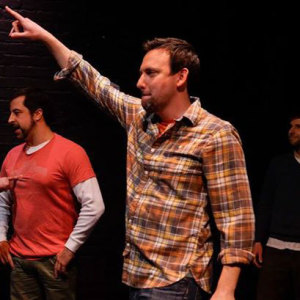 Ken Hays
Washington Improv Theater
Rich Nyman
Sean Paul Ellis
Plucked straight from the rough cul-de-sacs of northern Virginia, Washington Improv Theater's training program honed Ken into a one-man improv machine.
Ken began back in 2003 as a founding member of the WIT ensemble Jackie, and continued his lofty climb to the top of Mount WIT, receiving top honors in the 2008 Tournament of the Fighting Improv Smackdown Tournament as part of the winning team Polygamy. He was also a member of the 2011 FIST championship team Bipolar.
He gained further notoriety through the creation of the organic game "Calvinball" as well as the "blow-up edit" which he co-founded with Richard Nyman in the 2007 production of Interns. Ken is also known for his ruthless teaching methods and bloodthirsty directing style. Hey, the truth hurts.
Personal Hero
Used to be Lance Armstrong
Favorite Snack
Reese's Pieces and peanuts