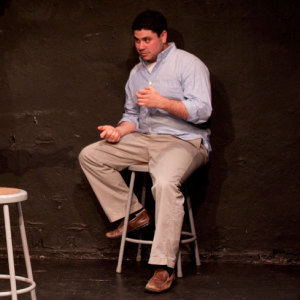 Rich Nyman
Washington Improv Theater
Pete Bergen
Ken Hays
Rich Nyman first got involved with WIT since he moved to DC in 2004.
A graduate of WIT's training program, he helped form WIT ensemble JINX before joining Jackie. After some time away, Rich is thrilled to be back with Jackie.
Rich cut his improv teeth as an undergraduate as part of the University of Michigan's sketch and improv troupes Comedy Company and Without a Net.
Indie Troupe
Dial M For Nasty