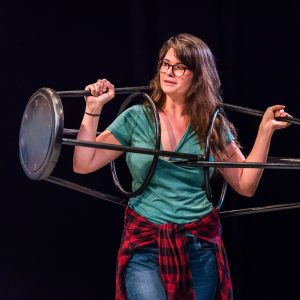 Kaitlin Kemp
Washington Improv Theater
Matt Strote
Ben Taylor
Kaitlin studied acting and directing at Rowan University in South Jersey, and after claiming that BA she came to DC because she wanted to be a "local star."
She acts and teaches in the DMV and completed the WIT curriculum in 2016. She has played on Hot and Sweaty and the indie team Bell Curved (RIP).
When not improvising or acting, she can be found watching the Great British Bake Off S. 1 (Go Norman!!!!) or being the "classic straight girl at Nellie's" as she was once deemed by a "friend."
Photo by Jeff Salmore
Favorite song to screlt
Beyoncé's "Love on Top"
Favorite Snack
Those dang pea crisps