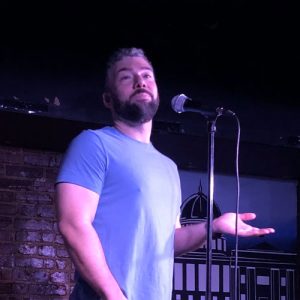 John Papageorgiou
(he/him)
Washington Improv Theater
Molly Hoke
Joey Scully
In a sense, John has been doing improv since he learned he could fake illness to get out of school.
John has completed the curriculums at WIT, the DC Improv, and (the now-defunct, RIP you sweet angel) Unified Scene Theater, where he TA'd as well. He also completed most of UCB NY's curriculum before a little event you may or may not have heard of in March 2020 put an end to that.
In what sounds like a little slice of Dickensian nightmare, John has worked as a locksmith since age ten. He also produces the podcast Papa's Basement, a broadcast so long-running that it predates the term "podcast" and was originally distributed via burned CD.
Hidden talent
Can pick locks
Favorite snack
Most refined carbs