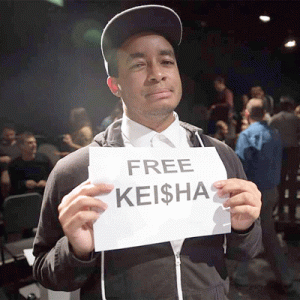 Jamal Newman
Washington Improv Theater
Catherine Grothus
Joe Dawson
Jamal Newman hails from the mean streets of Leesburg, VA and has been performing comedy in and around DC since late 2011.
Jamal has studied at the Washington Improv Theater and the DC Improv. He performs improv, sketch, stand up, and acts. He is a member of WIT ensemble Madeline and performed in WIT special projects POTUS Among Us and Yearbook. He also performs with indie troupe NIXON.
When he's not performing he tries to check off major bucket list items like "trying Thai food" and "smiling more often."
Photo by DJ Corey Photography.
Favorite Color
Black Hole Black
Favorite Historical Figure
The Baboon from Lion King
Jamal may have a baby face but he's old enough to know comedy is his calling.
Jamal believes teaching improv is about releasing the restraints we subconsciously wrap ourselves in on a daily basis. Improv removes these hurdles and can help people release the full potential of their capacity to create and imagine detailed worlds with complete strangers who often become close friends."
Jamal is a well-rounded comedian who performs improv, stand up, and sketch comedy. He was a member of WIT ensemble "Season Six" and a member of the 2016 "POTUS Among Us" cast. He currently performs with DC Indie troupe "NIXON." You can also catch him playing with "The In-Laws;" a troupe comprised of WIT ensemble performers.
Student Feedback
"Jamal is awesome! He's supportive, funny, and easy to get along with"
Useful skill for the future
Playing video games competitively for money
Less useful skill for the future
Can beatbox on demand
Favorite TV Show
Community