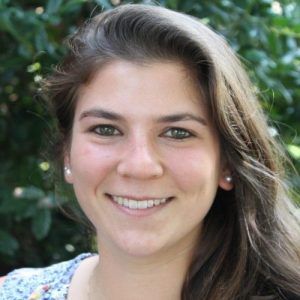 Elizabeth Leff
Washington Improv Theater
Amanda Magnavita
Ashley Siebels
Elizabeth's love for comedy was solidified when she got in trouble for being sarcastic in first grade, at which point she knew there was still time to hone her craft and surround herself with funnier people than whoever that humorless teacher was.
Elizabeth has completed the improv curricula at the Upright Citizens Brigade in New York and the Washington Improv Theater. She has dabbled in character work and is continuing to develop her writing skills by taking sketch writing courses at Dojo Comedy.
When she's not on stage, Elizabeth works at a progressive faith-based advocacy organization, which is amazing and also exhausting. You can find her escaping that madness by writing funny songs including a developing comedic musical parody that reflects on the political landscape between 2016 and 2020. Elizabeth loves playing soccer, spending time in the woods, and expressing love for literally anyone who will love her back.
Hidden Talent
I can do loon calls with my hands!