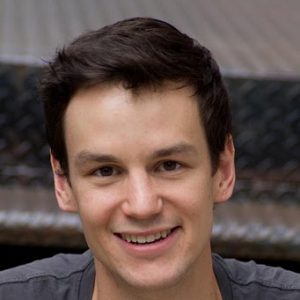 Devin Horne
Washington Improv Theater
Annie Barry
Jonathan Porat
Devin is from Wisconsin. It's one of his greatest qualities.
Improv is important because it isn't, and in a city full of important people, it's important to do something unimportant. Improv presents a great opportunity to do something that can only exist in a moment, that requires the collaboration of teammates, and can be not only accepted but cheered for its absurdity. These are important qualities in a world that can feel the opposite at times. Devin is excited to teach improv because he's excited to introduce students to a supportive environment and to help them build their sense of play and storytelling skills.
Devin began doing improv in 2011 at the Peoples Improv Theater in New York City. While in New York, he performed on featured house teams at the PIT and has also appeared in national commercials, films, web projects, and onstage.  Devin currently performs with Dreamlover, a repackaged (and easier to say) version of his 2016 FIST team, Boy Meets Dawson's Slayer by the Bell.  He also previously performed with DC indie teams Press Play, Extra! Extra!, and The Lodge.  He's excited to be a part of the WIT community and work with so many talented, fun folks in the DMV region.
Student feedback
"I've taken a lot of workshops at WIT. Devin's workshops were always among the best."
"Devin did a great job of managing the class and keeping us moving from exercise to exercise, building on earlier concepts."
"Devin was truly outstanding and has a genuine gift. In fact, he was SUCH a good instructor that I seriously considered taking Level 2 again just to learn more from him in such a great environment."
College summer job:
Tour guide on a Mississippi River paddlewheel boat
Facial hair growing ability:
Slightly below average