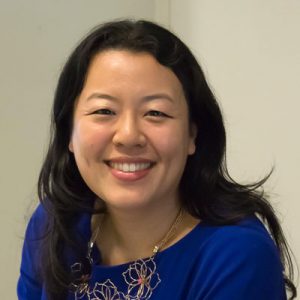 Cicie Sattarnilasskorn
Washington Improv Theater
Chris Orvin
Michael Kitces
Cicie Sattarnilasskorn is the Director of the James Renwick Alliance, an independent national non-profit organization that supports the Smithsonian American Art Museum's Renwick Gallery, celebrates the achievements of craft artists, and advances scholarship, education, and public appreciation of craft art.
Before joining the James Renwick Alliance, Cicie worked for a number of arts institutions around the DC area including the Hirshhorn Museum and Sculpture Garden, the Newseum, and a private collection. Cicie also spent two years in Bloomingdale working at Finesse Tax Accounting, LLC helping clients prepare their income taxes. When she's not working, Cicie is spending time with her two mentees through the Asian American Leadership Empowerment and Development (AALEAD) program.
A native of Los Angeles, Cicie has a master's degree in art history from the George Washington University and a bachelor's degree in art history from Tufts University. Cicie had her first WIT experience in 2003 and after a decade of living in DC, is excited to be a part of the WIT board.
Childhood nickname
Cicie sounds like a nickname