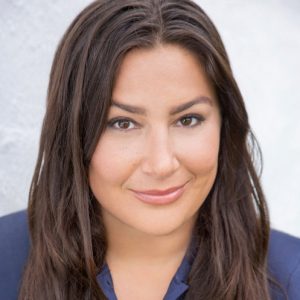 Cerra Cardwell
(she/her)
Washington Improv Theater
Samiyyah Ali
Mercedes Hesselroth
Cerra is a Middle Eastern-Italian-American actor and comedian from NYC (say that ten times fast). She does everything from stand up to Shakespeare but not her taxes.
Her comedy background includes years of training and performing at UCB New York and bombing at clubs such as East Village Comedy Club, Broadway Comedy Club, The Stand and Caroline's. This progressed to a broader study of "the craft" (acting not Wicca) with a semester at LAMDA, an MA from Rose Bruford College (London), and an MFA from DC's own the Academy for Classical Acting (GW and STC).
For a long time Cerra was a competitive rugby player with a brief stint on the US Women's training team; those years produced some of her most cherished memories and friendships. For a short time she worked in finance and those years produced many of her worst nightmares. She loves a dry Chardonnay.
Favorite Snack
Cheese. Bread. Cheese on bread.
Favorite Historical Figure
Cleopatra (as played by Elizabeth Taylor)