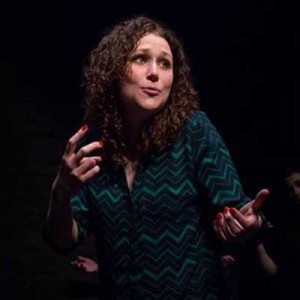 Brianna Lux
Washington Improv Theater
Katie Rush
Nikki Stowers
Brianna Lux grew up in Ohio but is "native" to DC based on the 7+ year rule
She started improvising in 2011, has trained at WIT and DC Improv, and performs with indie troupe Aboulia! in addition to Nox!. (She likes troupes with exclamation points in the name). She has performed in WIT's improv storytelling projects Lore (Capital Fringe Festival show) and Unraveled (collaboration with SpeakeasyDC).
Brianna is also a board member for District Improv, which brings the annual District Improv Festival to DC. She eats a slice of lucky pizza before shows, which keeps her from nervous puking.
Photo by Darian Glover
Personal Motto
Laugh too loud. When people look at you, laugh louder.
Best Dance Move
All of the moves