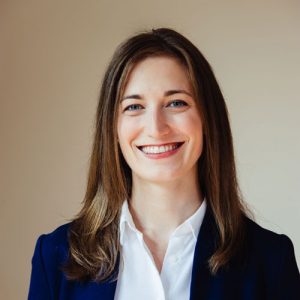 Anna Burke
(she/her)
Washington Improv Theater
Armin Haracic
Angel Idrovo
Anna started doing improv at age 12, when she joined her FCPS middle school's "theater sports" team, and she's never really stopped.
Since the days of middle school (and high school!) theater sports, she's been a member of The Whethermen at UVA, completed the improv curriculum at UCB New York, and took a musical improv class at the Magnet Theater. She also performed short form with ComedySportz NYC before moving back to the DC area and getting involved with WIT.
By day, Anna is a lawyer at a big firm. By night, she is still a lawyer; she's just answering her emails from the couch. She loves documentaries and reading every historical marker she can find.
Childhood nickname
Anna B (there were a lot of Annas!)
Hidden talent
Could, at one time, do (most of) the dance from Robyn's "Call Your Girlfriend" music video