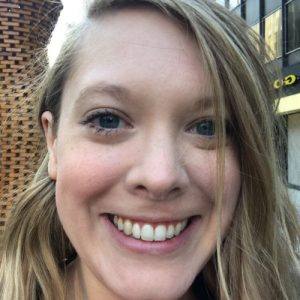 Allison Shaw
Washington Improv Theater
Ryan McClure
Patricia Adams Smith
Allison started taking improv classes because it sounded like it would scare the crap out of her. It does. She loves it anyway.
When Allison loves something she goes *all in* and at WIT, that meant starting to volunteer as soon as she realized it was an option. She loves being a familiar face to performers, patrons and friends as they arrive for shows, and tries to share her excitement about WIT and improv with everyone she meets.
She spends her free time reading, baking goodies to share with friends and coworkers, and wandering around DC listening to podcasts and stopping at every coffee shop she encounters.