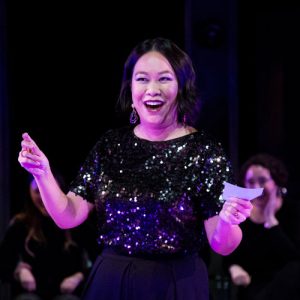 WIT Releases FY20 Annual Report
WIT Student Raghav Agarwal: Improv without Borders
Mark Chalfant: Real talk about 2020 for WIT
Washington Improv Theater released our annual report for fiscal year 2020 (July 1, 2019 – June 1, 2020) which spans our live productions like In Lieu of Flowers, The Feminine Experience, and The Cookout until our COVID-era virtual programming. 
WIT's accomplishments for FY20 include:
Presenting the first-ever performance of The Cookout—a two-night celebration of improv by Black artists

Responding to the pandemic with virtual programming that shares the joy of improv with people in DC and beyond

Community work with veterans, DC Public School students, and women in transition
Thank you to all our incredible donors who have helped facilitate this incredible work. Through the end of 2020, gifts to WIT will be doubled up to $10,000 thanks to generous donations from Sean Ellis and Melanie Harker as well as our board of directors.