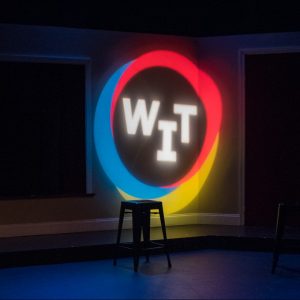 WIT announces auditions for new production: First Comes Love
"We want to create an experience where people feel seen": An interview with The Cookout's Krystal Ramseur and Jamal Newman
Make an impact by joining WIT's Board of Directors
First Comes Love, a WIT Directors Series project set to debut Summer 2020, is an improvised wedding. Each curtain will follow a couple from proposal to "I do!"  This show's heart, tension, and comedy will come from exploring the range of emotions and obstacles that a wedding brings to light.
First Comes Love's directorial team is Justine Hipsky, Krystal Ramseur, and Lauren Woody.
Auditions will be held on Wed., March 4, 2020, at the Latin American Youth Center (1419 Columbia Rd NW), and Sat., March 7, 2020, at Source Theater (1835 14th St. NW). The deadline to sign up is 11:59 PM ET on Saturday, February 15, 2020.

Eligibility requirements include:

Completion of the WIT Curriculum or relevant experience. 

One year of performance experience. 

Must be available for weekly Wednesday rehearsals, 7:30PM – 9:30PM, from mid-March through late June. Some Saturday afternoon rehearsals may also be scheduled.

Auditioners must also be able to commit to several weekend evening curtains from June – August 2020.
What we're looking for in cast members:

emotional believability and honesty in both comedic and non-comedic scenes
ability to navigate complex relationship dynamics
ability to handle a nuanced narrative structure
experience with varied formats or genres
comfort with moderate levels of physical proximity and intimacy
Published:
January 30, 2020