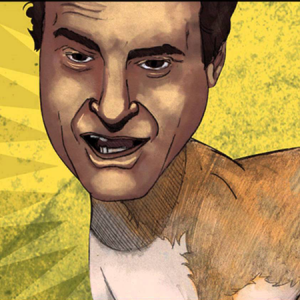 WIT hosts improv4humans contest coming in February
WIT announces auditions for company ensembles
Ray Simeon: The unseen cast member of Citizens' Watch
PLEASE NOTE THAT THE SIGN-UP PERIOD FOR THIS CONTEST HAS ENDED. UNFORTUNATELY, WE CANNOT ACCOMODATE ANY MORE TEAMS.
Washington Improv Theater is pleased to be a host theater for contest4improv4humans—a competition sponsored by the podcast improv4humans. Teams of three or four improvisers will perform a 20-minute show in the style of the podcast. A panel of judges will select one team from the entries performed at WIT to advance to the national contest, where they may be selected by the improv4humans staff as a finalist.
WIT will schedule these performance sessions (with live audience) in the Rehearsal Room at Source on SAT Feb. 11 and/or SUN Feb. 19.
If you have a team of three or four players wishing to submit, here's what to do:
Get familiar with the improv4humans format to make sure it's something you love doing. Check out some shows on their YouTube page and rehearse the format.
Review the contest information and official rules thoroughly to make sure you're eligible.
Fill out this submission form before 11:59pm Sunday, Jan. 29 to be considered for a showtime. Capacity may be limited so please sign up without delay.
Once you have signed up, pay the $20 entry fee. This fee will help cover venue costs and other related expenses for the performance sessions. To eliminate barriers for audience, these sessions will be pay-what-you-choose for audience members.
Published:
January 4, 2017