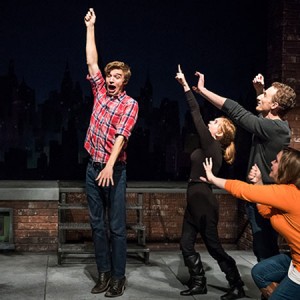 WIT announces 16 players to join Harold teams
Q&A with Kate Symes: On improv and yoga, finding truth in comedy, and tequila
Q&A with Eva Lewis
After the most recent audition cycle, Washington Improv Theater will welcome sixteen new players to its Harold teams.
Current teams Discoteca! and Blot will have their last shows on Dec. 29 and Jan. 5 respectively. Players from both of those teams will be included in two new teams that will be coached by new Harold team coaches Ceci De Robertis (Discoteca!) and Zac Chase (Love Onion).
Ceci De Robertis' team will include Geoff Blizard, Christine Burgess, Madeline Dunsmore, Morgan Goetz, Thomas Harris, Nina Hsu*, Nicolas Martinez, Bryan Thren*, Alex Turner, and Sarah Yoo. Zac Chase's team will include Jeff Bollen, Ryan Brookshire*, Geoffrey Corey, Emily Crovella, Derek Hayes*, Justine Hipsky*, Veronica Norman, Amy Purcell, and Lauren Woody*. (*denotes returning Harold player).
Under the continued coaching of Rich Nyman, Richie will add three new players: Scott Long, Kevin Mahoney, and Molly Graham.
Thank You For Sharing will feature the same cast under new coach Taylor Edwards, who will depart from Richie. Madeline will not add any additional players and Kate Symes will remain the team's coach.