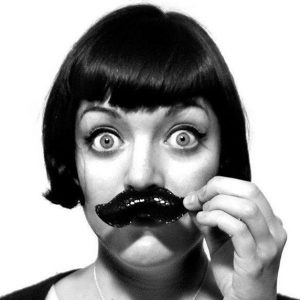 Spot the liar with WIT's online collaboration with Perfect Liars Club
Adapt, innovate, improvise: WIT@Work improv trainings go online
Regarding Covid-19: A message from WIT's leadership
WIT invites you to join the fun in our collaboration with Perfect Liars Club for their first-ever online edition! PLC is an interactive storytelling show where four people each tell a story—but while three people are telling the truth, one person's story is a lie!
How does it all work?
Hear the stories from our group of storytellers, all of whom are WIT improvisers. You'll hear from:
Lura Barber – Member of WIT ensemble Nox!

Jasmine Jiang – Member of WIT ensemble Madeline.

Molly Murchie – Member of WIT ensemble Hellcat.

Kate Symes – Member of WIT featured ensemble LIZARD GIRL.
After you've listend to the stories and picked which one is the most suspicious, join hosts Cara and Pierce at 8 PM EST on Wednesday, April 1, for a ringside seat to the Interrogation via Zoom! After that, the liar will be revealed!
Hear the stories, interrogate the storytellers, and cast a vote to help sniff out the liar!