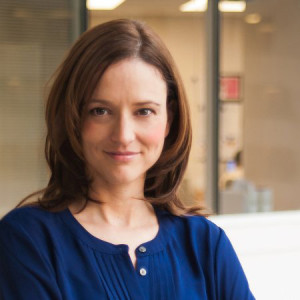 Interview: Why one small company signed its whole staff up for a WIT class
Jump into improv during the WIT@Work Sampler and Happy Hour
Harold team auditions are live! Sign up by March 16
This spring, DC-based company Cycle Technologies kick-started its week with a little bit of "yes and" at Washington Improv Theater. The organization, led by President Leslie Heyer, enrolled all of its three staff members in WIT teacher Lisa Kays' Foundations of Improv class on Monday afternoons. Leslie took a few moments to talk to us about why she signed her staff up for the class and how improv has helped the way her team works.
Tell us about your company: Cycle Technologies.
We're a social impact company working in global health. Our focus is on making effective family planning options available to women all over the world. We're a small organization, but we have a big global footprint!
Why did you decide to take your whole team to go do an improv class? What did you hope to get out of it?
First and foremost we thought it would be fun and get us out of the day-to-day a little bit. We also thought it would help us in our communications both internally and externally. When you're a small team, everyone is an ambassador for your company. We do a number of presentations and public events, and I thought it would help everyone feel more prepared and confident.
What have you gotten out of the experience? How has improv helped your team in the workplace or out in the world?
It was definitely a bonding experience for us and we met great people in the class. In terms of how it has affected us in the "real world," I think the biggest thing is how it made us all self-reflect on our communication skills and styles. Improv forces you to be in the moment and react to what's happening right in front of you. You can't be thinking about what you want to say, but really have to hear what the other person is saying. It changes how you approach day-to-day conversations, how you participate in meetings, and I think in general just made all of us a little more aware of how we engage with others. It has given us some helpful tools to use going forward in our communications.
What was the most valuable exercise you did in class?
There were so many!  I can't pick just one. For me, the exercises where you really couldn't think ahead like the "I Brought You Something" game were probably my favorites. It reinforced the lesson that the best comedy (and possibly the best conversations) come from really listening and not having a prepared plan for what you're going to say.
What were some of the biggest lessons you've learned from your class?
Well in addition to the importance of being in the moment and listening, improv provided a lot of other great lessons:
never shut down others' ideas, instead build off them,
make others look good,
don't worry about what you look like,
people want to know who people are and their relationships to each other,
trust your partners,
be someone your partners can trust.
What would you say to someone thinking about taking members of their office to an improv class.
Do it! Be prepared to laugh. People will surprise you and you will probably have a new appreciation for all of the people in your office!
Interested in taking a WIT class? Learn more about our program. You can also bring us to your office through our WIT@Work organizational training program, which can help your team build skills in creativity, communication, and collaboration.