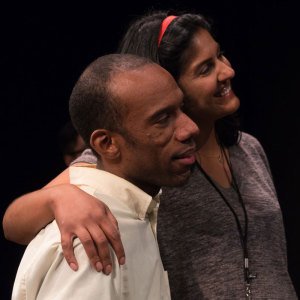 Chicago Tribune: Businesses turn to improv to bolster skills
Winter registration for L1A is open!
WIT Selected as One of Region's Best Nonprofits
Chicago attorney Julie Wiorkowski concedes she doesn't listen well in court, a flaw that can hurt her chances of success.
"I'm usually somewhat listening to the other party, but I'm already thinking about what I'm going to say," Wiorkowski said.
To improve their listening skills and help them think more quickly on their feet, Wiorkowski and 15 colleagues of the law firm Burke, Warren, MacKay & Serritella turned to an unlikely partner for help: iO Theater, a Chicago comedy club.