Level 4: Ensemble
Create rich scenes featuring dynamic characters. Experience firsthand how rooting scenes in agreement permits discovery and complexity beyond merely setting up a premise or a conflict.
Level 3: Game
Level 5: Harold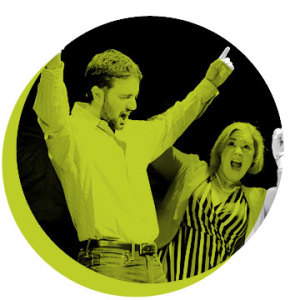 You've learned how to listen, how to 'yes and,' and embody a variety of characters. Now it's time to really dig in to working in an ensemble. Put all the pieces together and collaborate with your classmates to create memorable scenes full of vivid characters and sharp games.
Set your alarms, the upcoming session of Level 4 goes on sale May 21st at Noon!
Prerequisite:
Level 3: Character or permission from the Education Director.