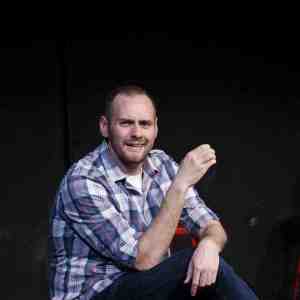 Denny Johnson
Washington Improv Theater
Joe Randazzo
Daniel Lee
Denny Johnson is originally from small town Ohio and started WIT classes in 2013.
In addition to WIT House ensemble Commonwealth, Denny is on indie teams Ugh, JorDenny, and the In-laws. All credit for his 2015 Fighting Improv Smackdown Tournament Championship, with team Going to the Movies Alone, goes to his all-time faves: Kate Symes and Ryan Krull.  Their collective motto is, "We may not be the funniest team, but pass the Pinot Grigio."
Denny's hobbies include cooking and consuming food, sustaining a successful gay marriage (yes, yes, it's marriage now), and denying the existence of his burgeoning male pattern baldness. When not on stage, Denny reports to work as a federal employee, which is it's own form of character work.
Photo by Darian Glover
Best dance move
Not applicable