Washington Improv Theater is the District's premier destination for longform improv. For more than 16 years, we've exhilarated audiences with our one-of-a-kind performances, unleashed the creativity of thousands of Washingtonians through our life-changing classes program, and brought our spontaneous brand of professional development to workplaces across the area.
Shows
Washington Improv Theater stages the most innovative and dynamic longform improv in the the Washington, D.C. area. Reaching over 13,000 audience members each year, our audiences keep coming back because WIT shows are consistently entertaining, exciting, and smart. Our performers have gone on to work on Saturday Night Live and The Daily Show.
In addition to shows at Source (in the heart of the 14th St. Corridor), WIT stages performances all over the DC area including Anacostia Arts Center, DC Arts Center, and Takoma Park Auditorium.
See Shows
Classes
You don't have to be a "funny person" to take an improv class; you just have to be prepared to have fun. Whether you're an aspiring performer or just someone who wants two-and-a-half hours of fun every week (alongside exciting, creative classmates), everyone stands something to gain by taking a WIT class. Thousands of Washingtonians have taken our classes, which have been called "the most fun you can legally have."
Take Classes
WIT@Work
From small nonprofits to Fortune 500 companies, WIT has helped organizations of all shapes and sizes learn how to build teams, improve communication, and unleash creativity. Our clients routinely tell us that not only are our sessions a ton of fun, but also they are among the most effective professional development options around.
A former client told us: "I've heard nothing but compliments by everyone, and that NEVER happens. I mean, NEVER."
Get to Work
The Story of WIT
Since 1986, through many twists and turns, Washington Improv Theater has prospered and evolved ― both organically and by design. This timeline is a mere sketch of the rich and intricate story of WIT.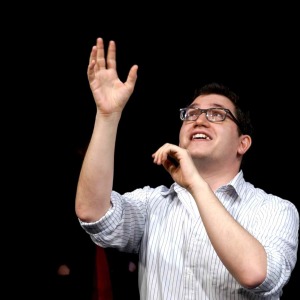 Stephen Carter has been an avid fan of improv since he was a little kid. Now, he puts his knowledge of the craft to use as a performer and teacher at WIT — and in his work in political communications. In both cases, he says, the question that motivates him …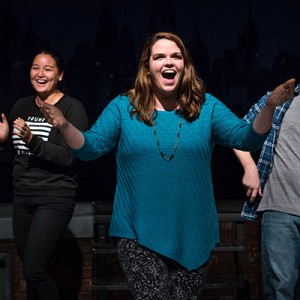 Washington Improv Theater is holding auditions for our Harold team program! The deadline to sign up is 11:59 PM on Friday, Dec. 4. Auditions are in one-hour blocks on Saturday, Dec. 12. Auditions will be held at Source. Auditioners should have successfully completed the Harold class at WIT (or have commensurate experience).
WIT is holding auditions for three company ensembles: King Bee, Nox!, and Season Six. Auditions will be Saturday, Dec. 5 between 11am and 4pm. Auditions will be held either at Source (14th & T, NW) or at CentroNia (14th & Irving, NW). WIT's company ensembles regularly present the highest caliber …
The Word is Out
"One group of people in DC knows how to improvise, and that's the Washington Improv Theater. WIT should not be missed on a visit to Washington."
We the People
WIT's craft has drawn together an inspiring community of people from throughout the DC area with a wide array of backgrounds.
Players, audience, teachers, staff members, students, donors, board members, and organizational clients all intersect to make WIT possible.
"You can discover more about a person in an hour of play than in a year of conversation."
― Plato
WIT's mission:
To unleash the creative power of improv in DC.
To engage audiences with performances that exhilarate and inspire.
To ignite the spirit of play in Washington with a revolutionary training program.
To create a home for improv, connected to the life of the city.