As America grapples with working remotely to maintain social distance, everyone is improvising. Washington Improv Theater's WIT@Work program can help you adapt and innovate—because working without a script is what we do best!
BOOST MORALE AND PREVENT ISOLATION
A large number of our online trainings have been "fun first." We foster team building in a way that's fun, engaging, and truly effective. Improv exercises encourage co-workers to connect with one another and and wholeheartedly trust their team. When people relax into challenges and open themselves to new ways of interacting, they can achieve remarkable results. Creating a positive and fun work environment and approaching work with a spirit of play can lead teams into new directions that a "business as usual" approach will always miss.
COMMUNICATE BETTER
Improv-based workshops help participants better communicate authentically, off-the-cuff, and in potentially high-pressure situations. Improv exercises strengthen listening and empathy, they raise awareness of nonverbal dynamics, and they build public speaking confidence. Discover how improv can help transform us from being nervous and "put on the spot" to confidently shining on the stage.
SPARK CREATIVITY AND INNOVATION
How much is a good idea worth to you, your team, and your clients and stakeholders? Especially as we are confined to our homes, the daily grind can condition us to distrust and dismiss our creative impulses, leaving us feeling blocked and blank. Our exercises in spontaneity share tactics that let you not only respect your impulses, but to make the most of them. Connect this brainstorming to collaboration, and your team has a whole new way to draw out and build on one another's brilliance.
Does this really work online?
Everyone who has done a workshop with us so far raves. One recent client wrote us back saying "It's official. You were a hit – everyone loved the [workshop]."

Want to get started? Email WIT@Work Director John Windmueller at john@witdc.org.
The Workshops
What do these workshops look like? We've got two options.
CREATE A CUSTOMIZED ONLINE TRAINING FOR OUR TEAM
We can also provide customized online trainings especially for your organization! Prices assume a minimum of 10 participants, although we can accommodate smaller groups as well. Volume discounts are available for larger groups or multiple workshops.
These are the same workshops we've done for organizations like Deloitte, Google, and Goodwill International—adapted for the online setting. Just email john@witdc.org to get started!
SIGN UP FOR A SCHEDULED CLASS
We have a rotating schedule of applied improv classes that anyone can sign up for. These include everything from how to better run meetings (online and off) to leadership development workshops using improv.
We currently have no scheduled classes—subscribe to our email list to be notified about when we will offer them next!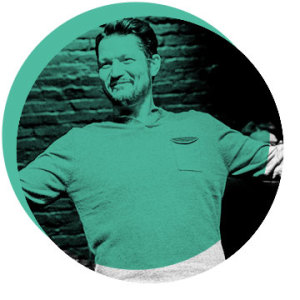 Happy Clients
WIT@Work clients include: Deloitte, Marriott, Time Warner, Cisco Systems, Ogilvy, McDermott Will & Emery, Burness Communications, Goodwill Industries International, AOL, Sidwell Friends School, American Chemical Society, George Washington University, George Mason University, Wounded Warrior Project, IREX, KPMG, The World Bank, and The American Red Cross.
Frequently Asked Questions
We beat you to the punch. Here are some questions you may be wondering about.
How does this work online?
We typically host our online workshops on Zoom, since its breakout rooms feature helps us keep workshops engaging and interactive, regardless of group size. If your organization does not permit training sessions over Zoom, then we're happy to work with you to adapt our training to the video conferencing platform of your choice.
How do we pay?
No deposit it required, and payment is due within net 14 days after the workshop is delivered. We can accept payment by check or credit card.
What if this doesn't fit my budget or schedule?
WIT is a mission-driven nonprofit, and we will do our best to design a workshop or performance that fits your goals, schedule, and budget.
What's the next step?
Reach out directly to WIT@Work's Director, John Windmueller, at john@witdc.org.
Your Story
Curious about bringing some WIT to your workplace? Just fill out this questionnaire and submit it. Our WIT@Work Training Manager, John Windmueller, will be in touch with you shortly.
WIT@Work Intake Questionnaire
"*" indicates required fields