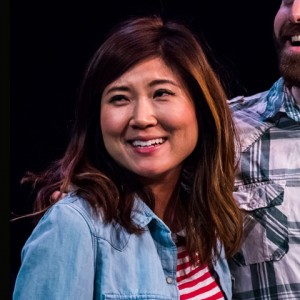 Sarah Yoo
Washington Improv Theater
Scott Long
Nick Martinez
Sarah had no idea she would discover a love for improv when she took her first improv class in 2013. Ever since, it's been quite a delightful journey.
Sarah is a graduate of the WIT's training program. After completing Harold, she joined an indie team created by friends from class called The Wonder Years ("DC's sweethearts, cute as a button!" – Someone else said that). She also performed in the FIST Tournament with teams JorTS and We're Still Friends.
Sarah is a strategy consultant by day for one of the Big Four. She grew up in North Carolina, had a brief stint in New York as an aspiring fashion designer, and somehow wound up in DC expressing all kinds of emotions through improv. Ask her about being an auntie, it's one of her most favorite roles. Sarah has been shy about exposing her alternate life in improv, but guess this totally blows her cover.
Favorite Color
Carolina Blue
Favorite Snack
Spoonful of Nutella