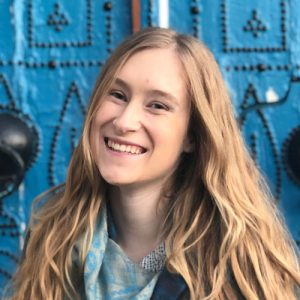 Robin Dickey
(she/her)
Washington Improv Theater
Sean Doherty
Patrick Hsieh
Growing up, Robin loved theater but hated repetition. So when she found out you could perform without ever having to do the same thing twice, she was sold on improv forever.
Robin's improv experience began with her high school improv troupe, learning how to "Yes, and" before she could drive or vote. She made the jump from short form to long form with her college troupe, and after a couple years of downtime and a pandemic, brushed off the improv cobwebs by completing levels 3 and 4 at WIT. She loves creating unique characters in improv and specializes in object work (where she comes from its called "where-work"!).
Robin is a nerd of many things besides improv, including all arts ranging from visual to martial, food, and outer space.
Hidden talent
Really good sense of direction
Favorite snack
Flaming hot lime Cheetos