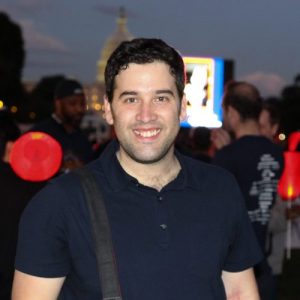 Mark Powell
Washington Improv Theater
Matt Coit
Mark Benjamin
Mark's first and only dream was to grow up and become a Beatle. After a long and arduous journey, he's finally come to terms with being a Rolling Stone.
Mark started performing improv in college and has since taken classes at WIT, Second City, and the People's Improv Theatre. He's been part of multiple indie teams over the years, and dabbles in and out of standup comedy.
Mark Powell is grateful for the 30 years that Mark Powell has been on the air, and is hoping he'll be renewed for at least another 50 seasons.
Favorite Color
Specifically #0000FF
Favorite Historical Figure
Thespis