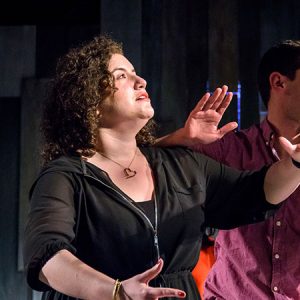 Marissa Goodstone
Washington Improv Theater
Tom Di Liberto
Diego Hernandez
Despite her paper white skin, Marissa is a Miami Beach native. She loves sunshine, long walks on the beach, and SPF 345.
Marissa has been doing short form improv since she was little but decided she needed something a little longer in her life. Moving to longform, she completed WIT's curriculum and has workshopped with Second City. Marissa can also be found playing with her indie team Jam Jam.
Before moving to DC in 2015, Marissa was living in London, sometimes she misses it so much she makes her friends talk to her with a British accent. Marissa has a degree in theatre but now works in politics—she asks herself everyday where she went wrong.
Best Dance Move
All of them
Hidden Talent
Can say the alphabet faster backwards than forwards