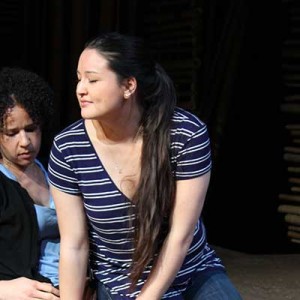 Erica Geiser
Washington Improv Theater
Jamie Bingner
Ceci De Robertis
Erica Geiser got her first taste of improv in middle school drama class and has been studying longform improv at the Washington Improv Theater since the summer of 2013.
In addition to her Harold Team, she performs regularly with the indie team Asian Moms, who were the six-time victors of Laugh Index Theatre's Improv Wars.
In her spare time, Erica enjoys playing with her Shiba Inu named Kuma and reading memoirs. Erica received an Etsy gift card in October 2013, but hasn't been able to spend it because she is overwhelmed by the sheer number of choices. She is open to suggestions.