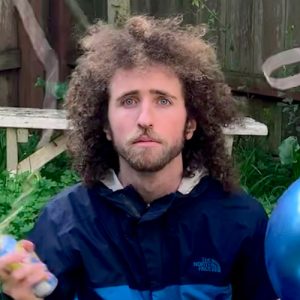 Daniel Shanker
(he/him)
Washington Improv Theater
Devin Hiett
William Ferriby
Daniel has never told his friends about his improv performances. Let's keep this between you and me.
Looking to meet fellow weirdos, Daniel considered starting improv classes every week for two years until finally starting at Endgames in San Francisco in 2019. After moving back to DC and finishing the WIT curriculum in 2022, he received the feedback that he should try occasionally playing more grounded characters. He's really trying, but it's just not who he is.
Daniel is one half of the technically award-winning comedy rock duo College Sweetheart (he's definitely the Bret McKenzie half). They've performed all over the country, for actual money, which is wild to think about. That partnership, with one of his best friends (hi Drew), started in college, where they wrote and produced two musicals that his mom called "better than Book of Mormon."
More often, though, he's writing, recording, and performing his own sad dumb indie punk songs. Luckily, both that and improv let him have big feelings and shout about them. Outside of creativity and emotions, Daniel enjoys climbing rocks, solving riddles, and playing fake sports. His newest hobby is making ice cream and naming the flavors after bands.
Personal motto
Oh HECK yeah
Meals In College Eaten Using Chopsticks
All