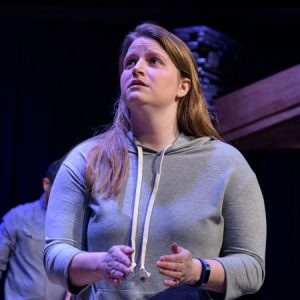 Cara Popecki
Washington Improv Theater
David Shadburn
Mikail Faalasli
Cara's penchant for ha-has started when her baby brothers laughed at her Baby Bop impressions. Then, as a classroom teacher, she made her students groan at her daily puns. Now she gets to be the kid by playing and laughing constantly.
She completed the WIT curriculum and sketch writing classes at WIT and Drafthouse Comedy. She has performed with indie teams like The High Fivers, Andiamo, and Menstrual Pains. She is also part of the sketch/improv indie threesome known as CAKe. She is proud of a plastic banana trophy her team, The High-Fivers, won once at a "very serious" competition.
If her dog Maev could write a book it would be titled: Eats, Naps, and Cuddles.
Personal motto
I solemnly swear I am up to no good
Favorite holiday
Halloween