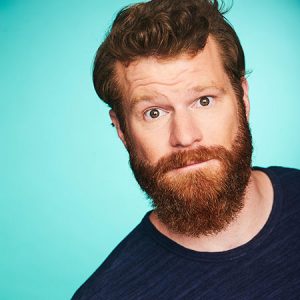 Allan Eakin
Washington Improv Theater
Alexandra Tucci
Brianna Rooney
Allan's first attempt at improvisational comedy was in 2004 during an audition for his college's troupe (he didn't get it). His first improv class was in 2013 at an advertising school (he passed!).
Allan and improv finally DTR'd in 2016, and they've been inseparable ever since. He has studied the craft and performed at WIT, UCB LA, iO West LA, The Clubhouse and Moving Arts. Allan is eternally grateful to the many wonderful & incredibly talented teachers he's had, has now and will have in the future. He is a proud, founding member of LA's favorite name mash-up troupe Sarah Michelle Pfeiffer, has played with Avalanche Dad more than once and is one half of Tall Flat White.
Allan was born in NW DC. He thrives under low expectations, loves idioms to death and thinks narrating for babies/animals is funnier than farts. As an even paler child, Allan graced the Fall 1996 cover of Delta's in-flight kids magazine 'Fantastic Flyer,' the story of which has been forever memorialized in a Moth storySLAM.
Personal motto
Irregardlessly