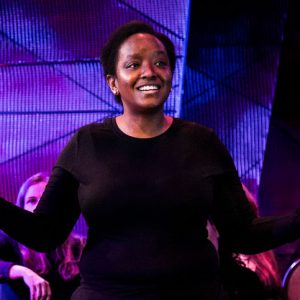 WIT's Harold Teams Welcome 24 New Players
Lena Dunham, LIZARD GIRL, and Poetic Resistance become WIT's first "Featured Ensembles"
Mistakes as gifts: How WIT's administrative hiccup yielded unexpected opportunities
WIT's most recent round of Harold team auditions resulted in the casting of 24 new players – the largest ever new casting group for the program. As in the recent cycles, several Harold players will move to different teams.
LIZARD GIRL will exit the Harold team program after their final show March 26. Teams Captain PhD and Heirloom will also have their final performances on March 26, with most players joining new teams (listed below) for the next Harold team cycle starting in April. Three completely new Harold teams join four continuing teams for the cycle.
Beginning in April, the new composition of WIT's Harold teams are as follows:
(bold denotes new player)
Oh That Baby (coached by Dave Johnson): Stacey Axler, Kalynn Chambers, Bizzy Fain, Jeffrey Friedman, Tess Higgins, Brady Peters, Ray Simeon, Matt Strote, Tandra Turner, Chris Westfall
Out Sick (coached by Nick Martinez): Jack Lewis, Max Makovetsky, Olivia Martinez, Katie Munn, Bill Nelson, James Paul, Lori Pitts, Alexandra Tucci, Samantha Watson, Karyn Wilson
Tiovivo (coached by Molly Graham): Justin Carty, Zhi Bo Deng, Leah Donnella, Maria Gahan, Steve Karig, Rachel Lang, Cara Popecki, Henry Ring, David Shadburn, Morgan Smalley
Wonder Whale (coached by Ben Taylor): Tom DiLiberto, Mikail Faalasli, Meredith Garagiola, Angela Karpieniak, Kara Kinsey, Kelsey Peters, Joshua Rachford, Brianna Rooney, Bobby Williams, Kenny Yi
New Team "Ghost Club" (coached by Lauren Cross): Mark Abman, Elizabeth Cutler, John Haines, Beatrice Leydier, Marcus Lustig, Elizabeth Mulkey, Eli Okun, Bethany Stokes, Heather Marie Vitale, Sarah Wilson
New Team "The Lineup" (coached by Ryan Brookshire): Natalia Antas, Lauren Gabel, Rosemary Grant, James Jelin, Chris Orvin, Aubrey Peterson, Andrea Quach, Anna Ross, Kristen Timko, Alex Waddell
New Team "Ruth" (coached by Vic Whitten): Erick Acuña, Madeline Black, Anuj Christian, Andrew Dickinson, JoJo Franzen, Maria Halloran, Dennis Pangindian, Ginnie Seger, Adriana Usero, Allison Yolo
Of the new Harold team members 15 are women (63%), six are people of color (25%) and four are LGBTQ (17%) .
Photo by Mikail Faalasli.