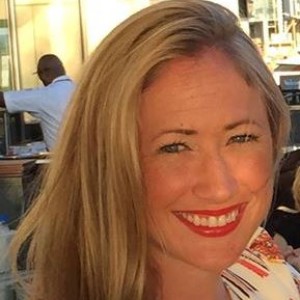 WIT Student Profile: Kaitlyn Hemingway, WIT's space correspondent
Washington Improv Theater adds sixteen new Harold team players
Love Onion becomes Washington Improv Theater's newest company ensemble
Kaitlyn Hemingway recently completed Yaelle Grant's and Stephen Carter's Level 2 class and will be taking Matt Mansfield's Level 3 Character class in the Fall.  By day, Kaitlyn works at the National Aeronautics and Space Administration (NASA). Specifically, she works at Kepler, a search for terrestrial planets. For science buffs, those are planets one half to twice the size of the Earth, especially those in the "habitable zone" of their stars where liquid water and possibly life might exist..
We decided to catch up with her, and see what she had to say about space, the workplace, and improv!
Tell us a little bit about your work. What exactly does the search for habitable planets look like?
Hmmm… looks wise? Well searching for habitable planets actually comes in the form of a massive data file, and people with the aid of computers sift through the data to find planets.
But… I'm no expert at finding planets (cue the gasp)! My specialty is in budgets. I know what you're thinking… she's an accountant! Nope! In my role as the Business Manager for Kepler, I was a cost estimator, a budget reviewer, an expense forecaster, and more. My day to day was a balance of participating in technical and non-technical meetings, and either building or pulling financial data and reporting on it.
What's the most exciting part of your work?
It may sound cheesy, but the best part of my work is that I get to work with the world's most brilliant people! Not only that, but I get to help them make the world a better place through the work that we are doing.
What's working at NASA like?
Working at NASA has an academic feel to it. I love to continuously learn and grow, and in my six years at NASA so far, my colleagues have always been willing to take time to explain something technical to me, which in turn helps me do my job better in supporting them. Another fun part of my job is getting to talk about what I have learned with others. My personal favorite is going to preschools to talk about NASA and answering the kids' questions! They always have the best questions.
What first interested you in improv?
There was a post-doc that I worked with at NASA Ames Research Center that was doing improv, and we had the best time being goofy and following conversations through the various zig-zags it would take. I don't think I knew at the time that in a few years, I would find the time (and courage) to take a class. However, I'm so glad I did!
Have you noticed/experienced any connections between your work and what you've learned in the improv classroom?
All the time! In my first class, one of the instructors said that improv was kind of like therapy, and I can see that. It has helped me feel more consistently confident in social interactions and taught me to stay "out of my head." I am more comfortable being silly at work, and I have learned that you can have fun while still being productive at work.
Improv has improved my listening skills, and helped me have the courage to know when to speak up, keep quiet, or end a conversation/meeting. Now if I can only get better at staying out of my head during an improv performance!
Unleash your creativity with a Foundations of Improv class at Washington Improv Theater! The fall term begins in Sept. 14 and classes are already filling up. Sign up for a class today—no experience required!