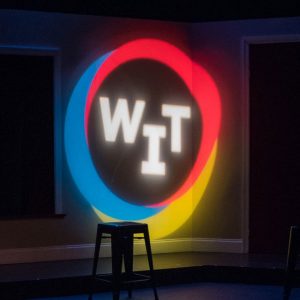 WIT extends suspension of public activities
WIT launches free three-week workshop on doing improv online
Give a gift to yourself while supporting WIT: Get a gift card
As the nation continues to shut down public activities in the wake of the COVID-19 outbreak, WIT is extending its suspension of public activities for groups of 50+ people.
The remainder of the FIST run has been cancelled. WIT's next scheduled run will take place in June, provided there is no public health risk.
Harold Night is cancelled until further notice.
The Wild Wild WIT fundraiser schedule for May 16 has been postponed. Please stay tuned to WIT's email list and social media for details on when it will be rescheduled.
Classes are still scheduled to resume on April 27.  If classes must be rescheduled, we will reach out to students when that decision is made.