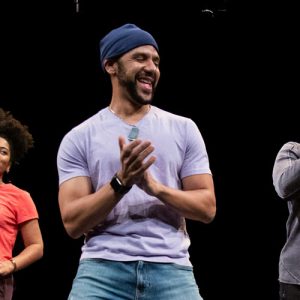 WIT adds 25 new players to Harold teams
WIT Seeks Production Manager 
An interview with the Directors of WIT's new show, "Tumbleweed!"
WIT is excited to announce the new teams and players that will be joining our Harold Night program!  In addition to returning teams That's So You, At the Disco, and Affordable Luxury, we are thrilled to welcome five new teams and 25 new players. This brings the Harold team program to eight teams – its largest size ever in its 13-year history.
The teams are as follows.  New team names are temporary, and players new to the program are denoted in bold.
That's So You (returning), coached by Jamal Newman
Mark Benjamin
Lauren Gabel
Steve Karig
Taylor Kniffin
Chris Lewitzke
Katie Munn
Andrea Quach
Jason Re
David Shadburn 
At the Disco (returning), coached by Kelsey Peters
Allison Yolo
Kevin Eggleston
Niv Elis
Meghan Faulkner
Aaron Harris
Sarah Herhold
Devin Hiett
Rae Lang
Turner Meeks
Arielle Rich
Kae Tvrdy 
Affordable Luxury (returning), coached by Bill Nelson
Daniel Barrera
Morgan Burris
Joseph Bushur
Brent Buxton
Abigail Fu
Jonah Gordon
Emmy Harvey
Eli Okun
Hannah Piper
Gifford Wong 
Anchor Point (new team – temporary name), coached by Neil Baron and Kristina Martinez
Jack Barnes
Douglas Choi
Elizabeth Cutler
Robin Dickey
Craig Gagel
Smriti Goel
Peter Jones
Joshua Kravitz
Anna Nelson
Kelly Shannon

Chopper (new team – temporary name), coached by Alex Kazanas
Matt Alexander
William Ferriby
Jojo Franzen
Stephen Gabauer
Patrick Hsieh
Andrea Mosee
Joey Scully
Mikki Smith
Isaac Stone
Leslie Turner
Pocket Change (new team – temporary name), coached by Samantha Watson
Sol Aziz
Grace Campion
Nora Dell
Adrian Gaston Garcia
Cale Harper
Mason Heilman
Carly Kraybill
Court McGrew
Ryan Pierannunzi
Sarah Wilson
Queensberg (new team – temporary name), coached by Stanley Seiden
Chris Clark
Genevieve Dabrowski
Meaghan Griffith
Sam Jackson
Ryan McCloskey
Colin McIntyre
Betsy Milarcik
Kacie Peterson
Matthew Schwartz
Michael Williamson

Hot Coffee & the Bear (new team – temporary name), coached by Mikael Johnson
Daniel Calingaert
Jason Fliegel
Armin Haracic
Vasant Joseph
Al-Hassan Koroma
Natalie Knazik
Liz Lowry
Tim Montgomery
Alissa Platz
Avalon Warner-Gonzalez