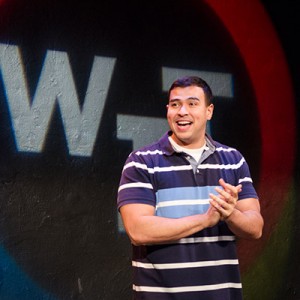 Washington Improv Theater announces auditions for company ensembles
WIT announces winter Harold team auditions
WIT Student Profile: ANC Commissioner Monique Diop Discovers the Power of Improv
WIT is holding auditions for three company ensembles: King Bee, Nox!, and Season Six. Auditions will be Saturday, Dec. 5 between 11am and 4pm. Auditions will be held either at Source (14th & T, NW) or at CentroNia (14th & Irving, NW). WIT's company ensembles regularly present the highest caliber and most innovative improvisation in DC. Ensemble members play a role in shaping WIT's artistic goals and plans, and represent WIT on festival stages nationwide. The deadline to sign up is 11:59 PM on Saturday, Nov. 28.
Who may audition?
Current and former Harold Team players as well as other improvisers with similar performance experience.
What is the commitment?
Ongoing weekly rehearsals in addition to regular (sometimes weekly) performances. There is no financial commitment.
Who are these ensembles?
Check out their mission statements and cast lists (via linked web pages) below, and check them out in their upcoming shows in Seasonal Disorder.
What is a company ensemble?
WIT's company ensembles are artistically autonomous, regularly rehearsing, and ongoing artistic entities within WIT presenting improv marked by mastery of the craft and innovation in the form. They choose their own directors or coaches, as approved by artistic director. WIT pays a monthly stipend to ensemble directors and provides rehearsal space. The ensemble may collaboratively generate the vision for their performances and then find a director to facilitate the achievement, or they may find a director who has a strong vision and entrust themselves to her. Ensembles receive first priority for scheduling in WIT's performance runs. Artistic focus is on mastery of the craft (including established longform formats) and innovating in the craft (creating new structures or shows, exploring new styles, partnering, mixing media, etc.).
Ensemble Mission Statements:
King Bee creates dynamic and playful shows that give audiences a break from the everyday. In every show the troupe discovers and shares a fully realized world that is rich, compelling, and fun.
Nox! is a close-knit group that thrives on disaster, getting weird, and playing with both real and imagined worlds. We aim to be the most dynamic and versatile longform improv troupe in DC.
Season Six will reflect onstage the patterns and games that exist in the human condition, and in doing so, create artistic theatrical performances filled with truthful struggles, joys and bounding laughter discovered through exploration.
Published:
November 13, 2015