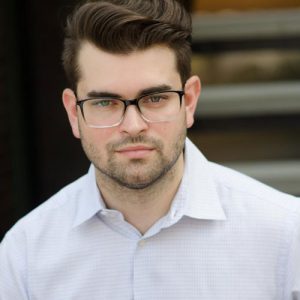 Raymond Simeon joins WIT staff as Production Manager
Audition: Romantic comedy Improv Actually seeks new cast members
Q&A: WIT performers come clean about stage fright
Washington Improv Theater is delighted to welcome Raymond Simeon to staff in the newly created role of production manager.
Raymond is a longtime volunteer for WIT—his lighting, audio design, and technical director credits with WIT include POTUS Among Us, Citizen's Watch, and Yearbook. He is a member of the WIT Harold team Work Wife and a founding member of the independent troupe Stand Up for Whaaa?.
In this part-time role, Raymond will plan, manage, and meet production needs for all WIT shows, including those at Source and at road show venues like DC Arts Center. These responsibilities include lights, sound, projection, audience seating/riser configuration, and set and stage furniture.
Raymond joins WIT bringing a business minded and multicultural approach to production management. A Cuban-American originally from Miami, Florida, Raymond is a graduate of Barry University and Marymount University, holds a MBA and a MHRM, and has an extensive background in human behavior, operations, logistics, and organizational development.
In addition to his multiple masters degrees, Raymond has also expanded his educational background in the arts through continued various certifications and courses, including The Cycle: Management of Successful Arts and Cultural Organizations through The University of Maryland, College Park on Coursera, and an EOS family software certificate through Electronic Theatre Controls, Inc.